A resident of Kemah,Texas (one of the most impacted areas of Hurricane Ike that landed in Galveston Bay on the Tx. coast in Sept. 2008), Kathy's home was hit by Hurricane Ike and sustained damage.  Most of Kemah, as well as neighboring coastal communities received over

7 feet of flooding from a massive storm surge; some areas just several blocks from Kathy were completely submerged in water.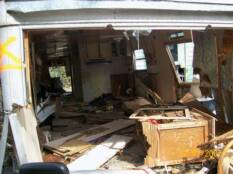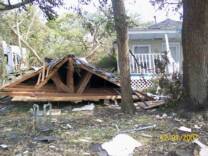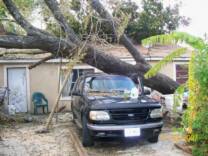 TO READ KATHY'S HURRICANE IKE ANIMAL RESCUE STORIES AND JOURNAL, VISIT: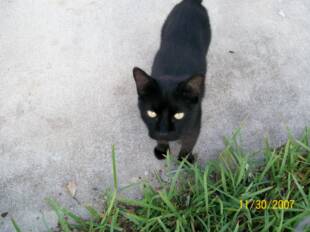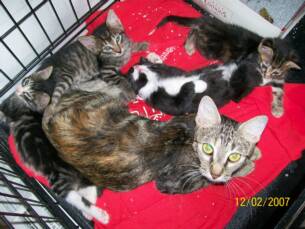 Kittens and their Aunt-surrogate mother, rescued by Kathy hours before Hurricane Ike

September 18, 2008 Kemah, Tx

© 2008 Kathy Landry

"Noah", a Hurricane Ike Left-Behind & Shaken Survivor

was still trembling 48 hrs. post-Ike. Some of his companions paid the ultimate price of being left behind.  Rescued by Kathy.

September 15, 2008  Kemah, Tx

© 2008 Kathy Landry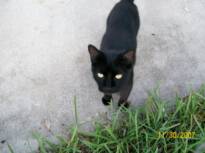 JOIN KATHY'S ANIMAL RESCUE PROJECT E-LIST:

* Note that this is a separate email list from Kathy's general email list.  If you joined her E-News list on either the Home page of this site or the E-News Signup page of this site, you will NOT be added to this Animal Rescue Project E-List unless you specifically join here on this page.

On this mailist, you will receive notices and newsletters on major animal rescue projects that Kathy is involved with in the future, as well as notices about the songs she has composed about animal rescue, and their availability on CD.