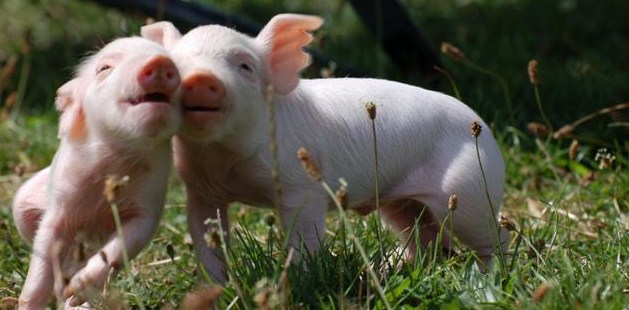 * ALLOW A POSSIBLE TOTAL OF 35 MINUTES IN YOUR SCHEDULE to allow me up to 15 min. leeway to begin your appointment.

* All times are U.S. Central Standard Time (If you're in EST, your session will be ONE HOUR LATER.  If MST, your session will be

ONE HOUR EARLIER.  If PST, your session will be TWO HOURS EARLIER.  If none of the available times work for you, feel free to

check back - more open slots MAY be added.  Note: These free appointments are available only in the mornings at this time.

*  Select TWO open slots that would work for you from the calendars below.  Designate one as preferred, the other as alternate. 

THEN SCROLL TO THE BOTTOM OF THIS PAGE, fill out our brief reservation form, THEN BE SURE TO CLICK THE SUBMIT BUTTON. 

* All times listed are in Central Standard Time (If you are in EST, your session will be One Hr. Later than this.  If you are in MST, your session will be One Hr. Earlier than this .  If you are in PST, your session will be Two Hrs. Earlier than this.

If none of the available times work for you, feel free to check back, as more slots MAY be added.  Note that Kathy offers primarily only morning appointments because this is her prime time intuitively. 

* Please allow a possible total of 30 minutes in your schedule for your session, to allow for the unique way that Ka

* After selecting two options for appmt times BE SURE TO SCROLL TO THE BOTTOM OF THIS PAGE (BELOW ALL CALENDARS) to fill out our brief reservation form, and THEN CLICK THE SUBMIT BUTTON.

*  Within 36 hrs. (or sooner if the appmt time we are confirming will occur before that), you will receive an email confirming one of your appointment time choices, and further instructions for your session (please be sure to check your 'junk mail' folder in case our email arrives there!)

*  Questions?


* If you have already completed your selection of two options for appmt times, SCROLL DOWN BELOW THIS NEXT MONTH'S CALENDAR TO FILL OUT THE BRIEF RESERVATION FORM, THEN CLICK THE SUBMIT BUTTON. 

If not, please complete your selection of two appmt options by returning to the previous calendar or by using this following month's calendar. 



*  PLEASE FILL IN THE FOLLOWING RESERVATION FORM, THEN CLICK THE SUBMIT BUTTON!


JOIN KATHY'S 'FAN' PAGE ON FACEBOOK!

I've been an Ethical Vegan and an Animal Rights Activist for 16 years, and a Professional Intuitive, Psychic Medium (I communicate

with animals and humans who have crossed over) & an Animal Communicator for 20 years. (To read about the profound, psychic 'empath' epiphany that led me to become vegan,
CLICK HERE
)  I'm most impassioned to support non-human animals and my fellow vegans/activists with my intuitive gift, so for a limited time I'm providing to any vegan or AR activist who feels they might benefit:
One Gifted (Free) 20 Minute Intuitive Session - Remotely by Phone

* You may use your session to receive specific intuitive insights about one or more of the following (as time allows):  specific animals, messages from and about loved ones who have crossed over (animal or human), or insights for your own life that

may relate to: emotional & mental well-being, physical health, activism/rescue endeavors/life missions, relationships, work and career, finances & prosperity, hidden talents, the well-being of your own unique essence on an energy healing level, or techniques that work specifically for YOU in attracting & actualizing your deepest life and soul intentions.  Sessions are confidential.

F
or more about sessions, testimonies, and how you may benefit
CLICK HERE
,
but use your browser's back button
to return to this page to reserve a slot! 

* 1 per person  * First-time session receivers only please * You'll need to call my U.S. based Teleconference Ph. # (depending on your own phone's long distance plan, you may incur long distance charges)  * Recording included!  * Please only have a session if your heart & mind are at least partly open to it.  No hard core skeptics please! * You may also share this special gift opportunity w/friends & family who are also Animal Rights Activists and/or Vegan.  (For non-vegans, I offer only paid sessions) *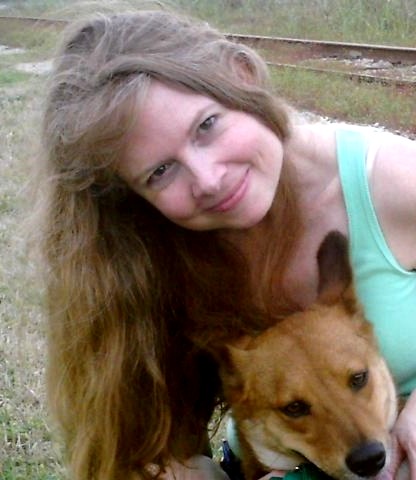 soundhealingangelcoaching.com

Photo by:  CCTV for All Slaughterhouses

Kathy is in process of scheduling the next offering of her 6 Week TeleClass (via Teleconference) 'Develop your Innate Intuition & Animal Communication Abilities' (15 hrs. total), expressly and exclusively for animal rights activists, vegans, and animal rescuers!  Activate your own inherent intuition and animal intuitive abilities (in Kathy's experience, absolutely everyone has these innate gifts!).  You will learn to 'hear' communications from animals, as well as how to receive highly specific intuitive insights (and apply them) to dramatically increase the effectiveness of your

animal advocacy projects or animal rescue activities, as well as to support any arena in your life!

" I recently completed Kathy's Animal Communication course.  Kathy's teaching style

is very hands-on, filled with direction, recommendations and tools to facilitate the student's

opening in order to bring forth messages from beloved pets, other animals, and/or the angels. 

Much to my surprise, accurate information came through me in a short period of time. 

The simplicity of the statements also caught my attention.  What seemingly was meaningless

was anything but, and it did indeed have a deeper meaning for the person looking for information

about her pet.  I truly believe this accomplishment was due to Kathy's teaching style,

the techniques she utilized and taught to us, and the nurturing environment she provided

in which to learn.  Kathy has the innate ability to bring out the best in her students!

I heartily recommend the course to anyone wishing to communicate with animals."

~ Mary Ross

If you are interested in taking this class, please email Kathy
kathy@soundhealingangelcoaching.com
with the following information:  Which weekend evening would work for you (Monday, Tuesday, Wednesday, or Thursday) and would you be able to begin a class in August?  And if not, what month?  For more  details about the content and logistics of this uniquely geared teleclass
CLICK HERE
K
athy
L
andry
was previously a Child Abuse & Neglect Investigator & Caseworker in Children's Protective Services, a crisis counselor for at risk youth, and a stress management counselor.  She now works as a Professional Intuitive, Psychic Medium, & Animal Communicator with 19 years of experience.   Kathy also works as a Composer, Singer, & Recording Keyboard Artist.   Living an ethical vegan lifestyle for 13 years, Kathy is additionally an animal rights activist and a disaster animal rescuer who spent 2 months in New Orleans post-Hurricane Katrina rescuing animals in the field for no-kill organizations Best Friends Animal Society and Animal Rescue New Orleans. 
Read more about Kathy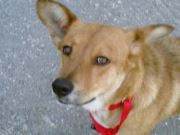 Animal  Intuitive Private Sessions

Kathy intuits highly specific insights either from the animal or from the animals' guides (or both).  Kathy is also an empath who feels the emotions of animals.
Read More
** NOTE: Intuitive Sessions, Angel Intuitive Sessions, and Animal Intuitive Sessions are not intended to - and do not replace - medical care, psychological care, legal counsel, or veterinarian care/professional animal behavior therapy.  These sessions are for spiritual and entertainment purposes.

JOIN KATHY'S E-LIST - for info about:

* Availibility of these gifted sessions & other intuitive session offers

for animal rights activists/vegans.

* Special TeleWorkshops, TeleClasses, Guided Meditations, & Events

geared to support animal rights activists/vegans regarding intuition development, the universal spirituality of veganism, and surviving

emotionally - when we are empaths who deeply feel the emotions

and suffering of exploited animals.

We send E-News on average of three 3-4 times per month, your email is never given out to others, and you can easily unsubscribe at any time.

SIGN-UP

for

EMAIL UPDATES!

Welcome to a Free Service from Kathy Landry - for her fellow Vegans &

                                                                                                                              Animal Rights Activists

** There may be slots left on our December calendar, which is further below, beneath January.